CEH Appoints 2 New US Executives Amid Rapid Sales Growth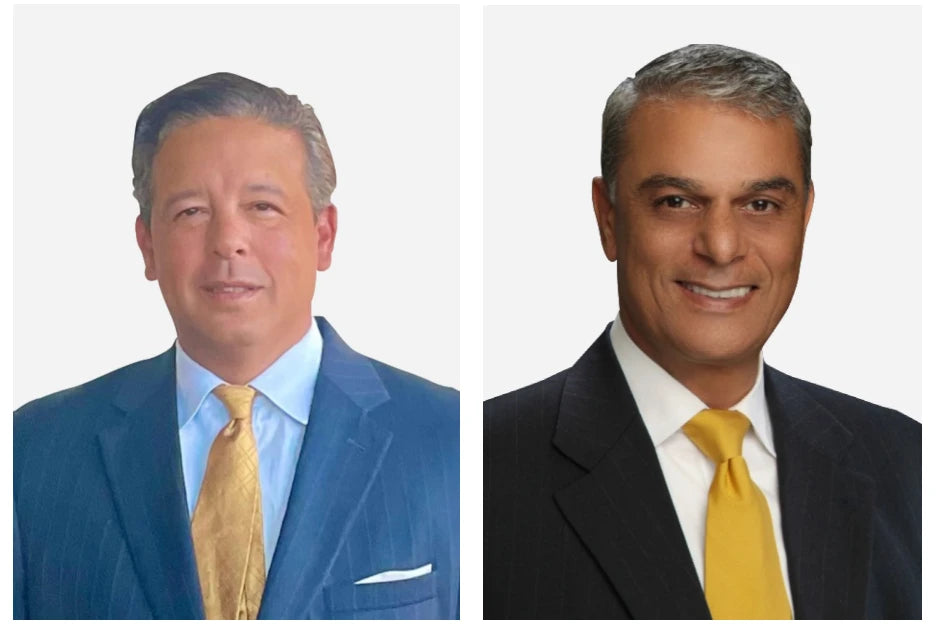 7 November 2022 – CEH Technologies has confirmed the appointment of two new executives to continue driving its rapid US expansion.
American tech fans have raced to buy the brand's award-winning translation earbuds CLIK S since the London-founded brand launched Stateside, propelling the manufacturer and designer to a 50% year-on-year increase in sales.
The latest US appointments see Aureus Partners, Inc founder and CEO Ricky Agosto appointed as Director, USA alongside Tony Pitkin, a former managing partner of Scott Equipment Inc and successful commercial real estate broker.
New Director Ricky Agosto will focus on the further development of the Mymanu® brand in the USA. He will also develop and implement a new sales strategy, with an eye to developing partnerships with large corporate accounts to propel additional growth and market share.
Mr Agosto brings a wealth of experience to the CEH Technologies board as the head of Aureus Partners, Inc, a third-party marketing resource, which has raised in excess of $9 billion in pension assets. Aureus provides a full line of sales and service capabilities to traditional and alternative investment firms.
Also taking up a director role is British-born Tony Pitkin, a 38-year veteran of the sales industry. A former global accounts director for the UK and southern Europe interests of Ecolab, he has extensive experience with hospitality and institutional partners. As Vice President of the Texas-based Scott Equipment Inc, he grew annual sales from $8M to $24M. He is also a commercial real estate broker specializing in hotel sales in south Texas.
Commenting on the appointments, CEO of CEH Technologies Danny Manu said,
"I'm delighted to welcome Ricky and Tony to CEH Technologies to spearhead Mymanu®'s US growth. Our performance so far has been exceptional, with US consumers rushing to snap up Mymanu® CLIK S translation ear buds.

"We have seen a real appetite amongst consumers, especially since pandemic travel restrictions have lifted, for our technology as a means of discovering new places, understanding new cultures, and connecting with new people. Ricky and Tony are perfectly placed to capitalise on this demand and push the Mymanu® brand even further."
This appointment follows that of Lord Stanley Fink as Chairman and Ringo Francis as Non-Executive Director in November 2021.
Designed to fuel collaboration and communication, Mymanu®'s five-star rated CLIK S wireless buds give users the ability to communicate with over 2 billion people in 37+ languages. Thanks to the smart AI intelligence system, wearers can interact with anyone in their own language, both locally and over a long distance. Business users are also fast adopting CLIK S to incorporate into their sales processes, allowing them to tap into lucrative overseas markets quickly and easily to secure sales and goods from partners in other locations.
About
CEH Technologies is the parent company of Mymanu®, an innovative manufacturer and designer of smart consumer electronics that enrich people's experience through the power of sound. We've combined our passion for innovation, music, and technology to develop unique and truly wireless solutions with the finest sound quality that will empower people to celebrate and create new experiences whilst connecting with others. At Mymanu® we strive to maintain an exceptionally strong commitment to research to transform yesterday's fiction into tomorrow's reality