Selfridges Oxford Street: Clik S as Top Christmas 22 Tech Accessories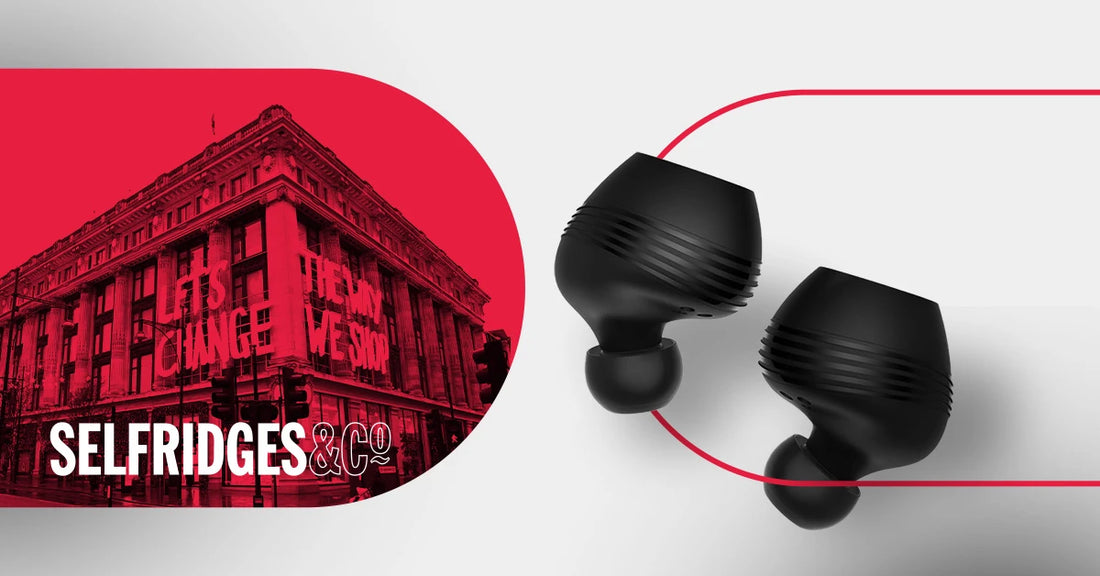 Selfridges Oxford Street: Mymanu Clik S as Top Christmas Tech accessories
CEH Technologies is excited to announce that our Award-winning translation earbuds, Mymanu Clik S, has found an exclusive home at Selfridges Oxford Street London and on Selfridges.com this Christmas.
Selfridges is the U.K.'s most prestigious retailer that houses the biggest fashion and technology brands. Situated in the SMARTECH area in the underground floor, it will provide customers with an immersive experience where they can test Mymanu Clik S before buying it.
Must-have travel and fitness gadget
Mymanu Clik S is the most versatile truly wireless earbuds. Its ability to speak and write in 37 languages on a 1-2-1 or group basis and producing conversation script, is a must-have for travellers looking to explore new cultures, negotiate a bargain with the locals at a market or try off-the-beaten track traditional food.
Its waterproof capability and the 3 silicone ear tip sizes, provide fitness enthusiasts and adventure travellers the highest secure fit and comfort. Its 30-hour battery will let you listen to your track in HD for longer and keep you motivated during intense activities or relaxation.
For the first time in the UK, Mymanu takes key location in a brick-and-mortar stores. "We are so proud to be chosen as Top Christmas Tech accessories for Selfridges London. Our product will offer a perfect solution to their international clientele and help them break down the language barriers to fully explore London and the United Kingdom.", says Danny Manu, Founder of the Mymanu Brand. "We cannot wait for millions of people to test Mymanu Clik S and help them have a wonderful time."
Strong Online Success to Selfridges Oxford Street, London
Since its commercialisation in 2021, Mymanu Clik S has experienced a strong demand online across the US, Europe and Japan – with double digit-growth month-on-month. Expanding into technology-focused brick-and-mortar stores with excellent customer experience like  Selfridges Oxford Street in London and Printemps Haussmann in Paris will enable customers to immerse themselves into a world without any language barriers. Breaking down language barriers will enable people to understand other culture, integrate better into society and fight against discrimination.